Look your best, feel your best even during pregnancy!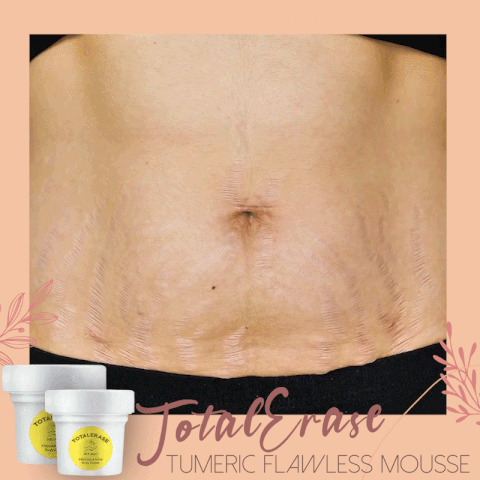 Witness effective blemish removal in just 4 weeks! TotalErase targets all stretch marks and scars to bring you revitalized glowing smooth skin!
TotalErase rooted from natural organic remedial formula, making it the perfect choice to alleviate and remove stretch marks during your pregnancy journey!
We refined the natural extracts and combining them with our deep penetrating formula to break down unwanted skin discoloration and hyperpigmentation from within!
TotalErase rejuvenates and infuses your skin with youthful flexibility, eliminating the appearance of cellulites!
TotalErase is made with natural organic ingredients, such as argan oil, tea tree extract, tumeric, damascus rose extract, to provide you with an essential purity that pampers and moisturizes your skin!
SPECIFICATIONS:
Capacity: 60g
Please consult your medical practitioner before using if you are pregnant.
PACKAGE INCLUDES:

1* TotalErase Tumeric Flawless Mousse