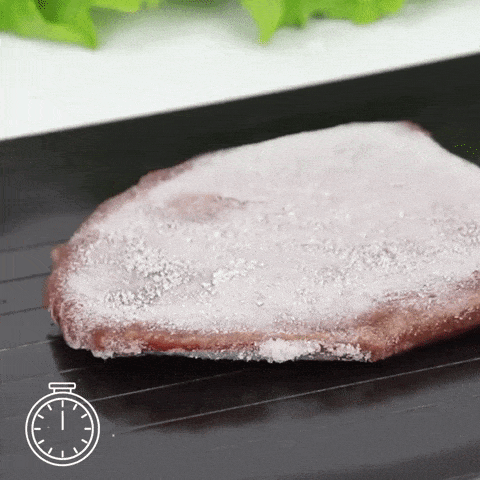 Through the contact of food with thawing plates using special environmentally friendly materials and processes, frozen foods are quickly thawed.
Easy to clean! The special process makes the thawing plate easy to clean, non-stick oil.
Easy to use, saving electricity and environmental protection! No need for other investment, save water and electricity.