MAIN FEATURES
★ [12 Different Ways to Draw]
It contains 12 templates and 12 different ways to draw eyeliner and eyeshadow, meeting your eye makeup needs such as double up / fish tail / basic / luxurious / cat line / simple eyeliner and Smokey / everyday / bold / classic / drama eyeshadow.
★ [Multiple Times Use]
Our Stencils are made with fabric & paired with natural glue for a long lasting use. Each Stencil can be used for around 5-7 Times.
★ [Quickly Create Charming Eyes]
With our Eyeliner and Eyeshadow Stencil Stickers you can draw professional eyeliner as well as eyeshadow in a few seconds and create charming eyes! It is a time-saving and multi-tasking beauty tool.
★ [Soft Material]
Made of medical non-woven fabric, they are quite tender, soft and comfortable. and can be used can be used safely even with sensitive skin. The material will not strain your skin nor residue glue on the back!
★ [Versatile]
Eyeliner Stencils can be used with any makeup formula such as gel liner, liquid liner, powder shadow, cream shadow and pencil liner, etc.
★ [Fit Any Eye Shapes]
These eyeshadow stickers fit any eye shapes and sizes. Just stick it on your eyes gently, then you can easily draw eyeliner or eyeshadow, and create classic cat eyeliner and winged eyeliner looks with nice result.
Most beginners have difficulty drawing eyeliner and eyeshadow.
Our Quick Eyeliner Eyeshadow Stencils are nice make-up gadgets for both novice and experienced users.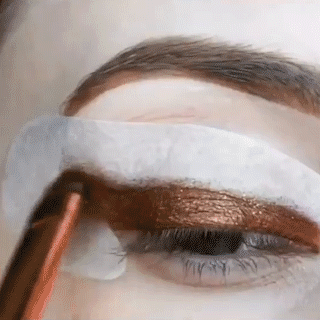 You can easily draw professional eyeliner as well as eyeshadow in a few seconds and create popular eye makeup anywhere anytime!
Farewell to raccoon eyes! Say Goodbye to failure!
And Buy Now!!!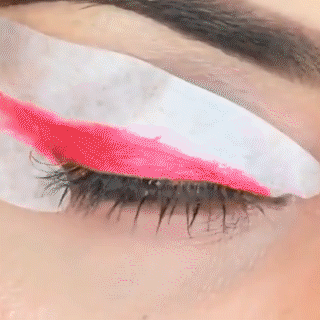 SPECIFICATIONS
Material: Non-Woven Fabric
Weight: 27g
Quantity: 2 Cards Pair R+L
Package Includes: 1x Quick Eyeliner Eyeshadow Stencils