Move your joints freely without pain now!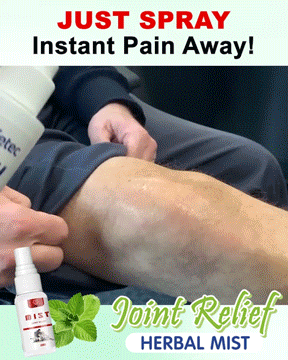 Our?JointAid? Pain Relief Herbal Mist?is made from exclusive modern technology which contains various herbs, oil and concentrates. Clinically proven that it can reduce?arthritis pain &?stiffness of the joint, and?support joint flexibility & mobility in a shorter period of time as compared to other medications.

INSTANT JOINT PAIN RELIEF.?Formulated with natural ingredients, which provides 95% absorption rate of?nutrients into the affected areas.?3x anti-inflammatory action. Aimed at treating severe chronic pain and targeting joint pain.
Whether you have back, neck, knee, shoulder, or hip pain? is definitely your?
Mess-free design that allow you to? apply easily to hard-to-reach areas.
Specially formulated for giving quick relief to. support the mobility, comfort, joint distress, cartilage, inflammation. Just one spray to relieve inflammation and pain.
PRODUCT HIGHLIGHTS:
PRODUCT SPECIFICATIONS:
Net Content: 60ml

PACKAGE INCLUDES:
1x?JointAid? Pain Relief Herbal Mist