The most ergonomic glass pipe!

The Mini Twisty Glass Blunt is designed for people who enjoy a smaller toke. Whether you only need the occasional hit, or you just enjoy long slow pulls this mini blunt is the gentle hit you've been waiting for!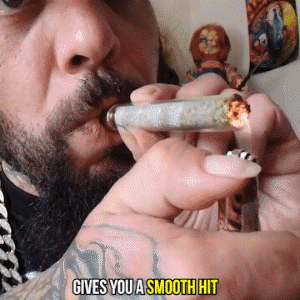 TWISTY GLASS BLUNT MINI PRODUCT SAFETY CHART

Glass Blunt - Features a unique design that'll impress your friends as you pass around a smoke on this iconic blunt.
The heat sink and path lengthening properties of the screw contribute to a 30% cooler hit. And turn herbs into a higher concentration.
Easy Twist - Simply turn the screw to push tobacco to the end of the blunt. Twist counter-clockwise to push ash out of the tube.
Enhance your smoking using our Mini Twisty Glass Blunt! Made of titanium coating brass & Pyrex glass, featuring a unique, innovative design that's sure to impress friends!

Package Include: 1 x Mini Twisty Glass Blunt
(Colors: Black, Dark Gray, Silver, Rainbow, Gold, Rose Gold)