Extra strong magnets (3000 gausses each, 4 total) Double the attraction of other rings for more effective pain and inflammation relief. Don't waste your time with weaker magnets, normal bio-infrared, or negative ion bands.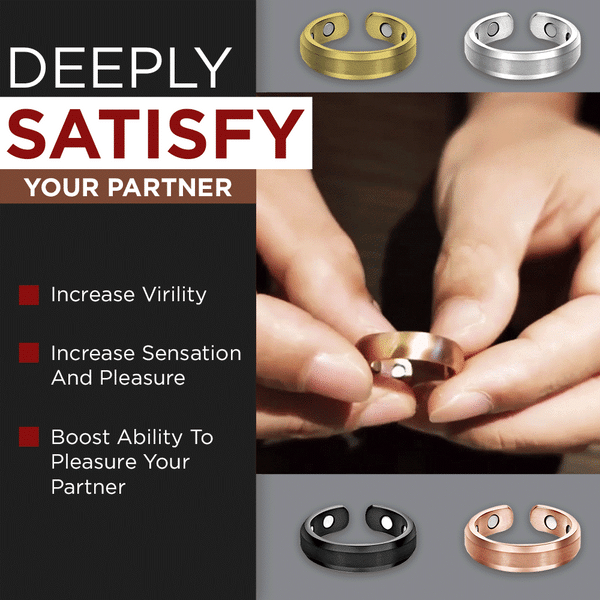 Pure titanium: 100% hypoallergenic. It does not contain lead or nickel; no more allergic reactions are commonly found with other metals. A fantastic and modern look on men and women (unisex).
Facilitates aids in the natural process of your circulatory system, strengthening your physical and also emotional health.
Very elegant, no one will suspect that it is therapeutic. Reduce neuropathy pain, tendonitis, fatigue, and muscle tension. Improves blood circulation, energy, balance, and sleep.
Solves Insomnia and Frequent Urination. This balances the magnetic field in the entire body promoting better sleep, decrease night urination, and increased fertility.
Specifications:
Magnet Strength: 3000 gauss each

Thickness: 0,08 inches ( 2 mm )

Width: 0.24 Inches ( 0.6 mm )

Material: Titanium
Package Includes:
1 x MenLasting Therapeutic Magnetic Ring