THOSE SHEETS WOULD NOT SLIDE OFF ANYMORE
Messy or wrinkled sheets can be a nuisance. It can cause discomfort when sleeping as the bed sheets are moving around. It can even be a hassle for the constant fix for the bed sheets.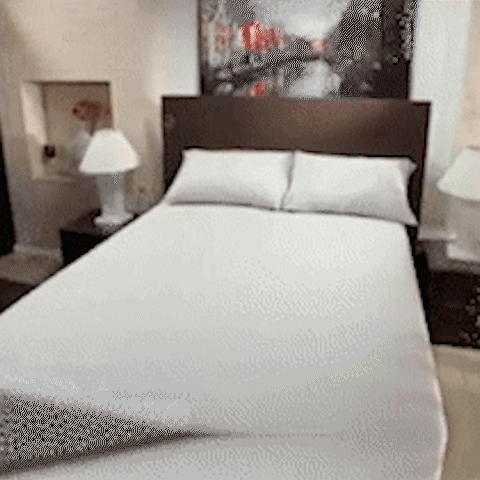 Ez-Sheet Grippers is made of high-quality materials that will grip your bed sheets firmly all the time. The built-in silicone pads clenching system protects the fabric from being damaged while holding it tightly in place. It keeps fitted sheets from sliding off and its corners in place. The thick and wide bands ensure a stronger and more durable holding. Get one today and see the difference!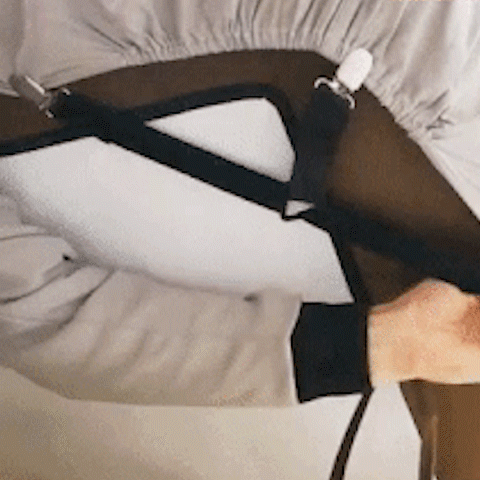 HELPS SHEETS TO REMAIN INTACT
It is made of sturdy chrome metal clips and heavy duty elastic bungee cords provides a strong grip which are uneasy to break and keep the fitted sheet to stay in place. 
protects fabric from harm
Don't worry about fitted sheets sliding off anymore. The latest and improved version built-in protective silicone pads are gentle yet secure. It clenches the sheets tightly and protects the fabric from harm so there will be no damage caused to your bed sheets. 
stable and stronger gripThe adjustable wide elastic bands provides stable and stronger grip for heavy duty purpose. It will grip your bed sheets firmly and keep your bed looks neat at all times. Easy to put on and adjustable length provides desired tension.
WORKS WITH ALL TYPES OF sheets
It works with all types of sheets and requires no heavy lifting. They secure fitted or flat sheets, mattress pads, tablecloths, comforters, blankets, even ironing board covers and more.
SPECIFICATIONS
Material: Stainless Steel 304 + Silicone + Nylon 
product Size: 6.3in*5.1in*2.1in/16cm * 13cm * 6cm
Note:
1. Different screen display colors differently, the color of the actual item may vary slightly from images.
2. Please allow 1-2 inches difference due to manual measurement.
1 x Ez-Sheet Grippers (4pcs/set)
Estimated delivery time 7-14 days, Worldwide shipping
100% Money Back Guarantee*
Q: How long do the elasticity last?
A: The durability test was tested at the construction factory and was proven to last up to approximately 100,000 pulls before it loses its elasticity. 
Q: Do I need to lift the mattress to install them?
A: Nope, you can just install them by lifting the bed sheets cover up, attaching the clips onto the sheets and then clip onto the sheets, adjust your bed sheets cover to your mattress and that's it.
*Please refer to our Refund Policy page