Be the hardest alpha your girl would never forget!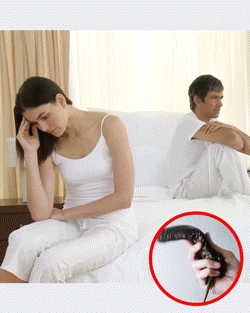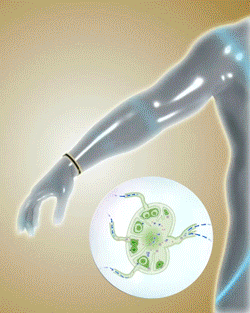 Doubting your capability in bed? We got you! We are happy to offer you a product that can make you last long in bed while providing the maximum performance! Introducing the 4000ions HardSteel AlphaMaleMagnetic Bracelet
4000ions HardSteel AlphaMaleMagnetic Bracelet is a HIGH-CLASS STYLE BRACELET that is specially designed to HELP MEN to MAXIMIZE their SENSATION and have their PERFORMANCE LAST LONG in BED. 
4000ions HardSteel AlphaMaleMagnetic Bracelet is made of HIGH-QUALITY 4000 IONS MAGNETIC TOURMALINE STONES that can EFFECTIVELY IMPROVE the SIZE of the LowerShaft and CONTROLS its SENSATION to DELAY the PASSIONATE RELEASE and HELP MEN LAST LONGER in BED. It EFFECTIVELY and INSTANTLY ENHANCES and THICKENS your MANHOOD for a BOLDER SexualEndurance and also PROVIDES an ULTIMATE SATISFACTION for you and your partner!  
This STYLISH BRACELET is POWERED by a BUILT-IN INFRARED that has a BIO-ACT TECHNOLOGY that DELIVERS the fir (far-infrared) energy into a nano structure that PENETRATES DEEPLY in to the human skin and provides the following benefits: Reduces Inflammation, Strengthens Heart Health, Aids Digestion, Lowers Blood Pressure, Detoxify Body, Relieves Stress and Boosts Immune System. 
4000ions HardSteel AlphaMaleMagnetic Bracelet can INCREASE the FERTILITY RATE as it DOUBLE UPS the RELEASE of Sperm and PROLONGS the TheBigO and ALLOWS you to FULLY ENJOY the moment! It is SUPER SAFE to use. It is RECOMMENDED to use it DAILY and even at NIGHT for a RAPID and VISIBLE RESULT.  
Product included: 
1 x 4000ions HardSteel AlphaMaleMagnetic Bracelet