Achieve Perfect Cut Crease
Make Up in 3 SECS!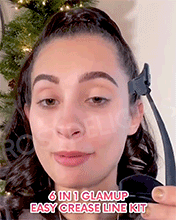 No more struggle of creating even cut-crease looks, because this tool will let you nail it in no time! Just put the cut-crease kit on your eyes, apply eyeshadow with a brush, and swipe it back & forth to get a fabulous look in seconds!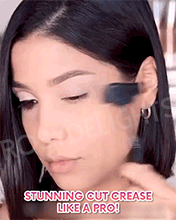 Comes with three pairs of adjustable, reusable crease shapes, this kit provides one-size-fits all solution for any eye shapes and eyeshadow style including round, almond and wing effects. Perfect for makeup lovers of any skill levels, this kit will turn a complicated 25mins process into 10 seconds!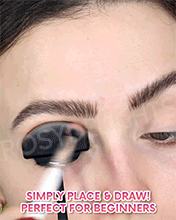 FEATURES
Effortless Perfect Cut-Crease
No more struggles of painting a cut-crease! This kit will let you get the professional eye makeup in seconds every time with zero mistakes.
Eye-Catching, Stunning Eye Looks
Effortlessly create crease effects that enlarge your lid with perfectly filled in eyeshadow!
Great for Beginners, Time-Saving
Turns a complicated makeup process into seconds - Perfect for beauty lovers of any skill level especially beginners to look fabulous in no time.
One-Size Fits All
Comes with three sets of round, almond and wing shapes to suits any eye shapes and eye shadow styles.
Versatile Eyeshadow Styles
Effortlessly create half-cut crease, natural crease, winged crease and more with zero mistakes.
Comfy Handle
Designed for flawless, easy application for all beauty lovers.
PACKAGE INCLUDES
1 x GlamUp Easy Crease Line Kit (6 x Crease Shapes Included)