YOUR PET NEEDS CLEAN DRINKING WATER!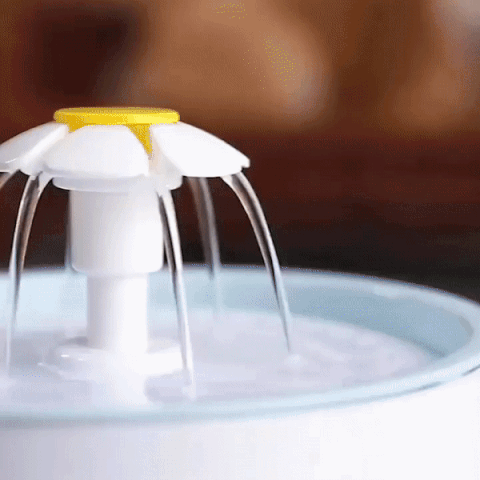 Save your self from changing your pets water every single day. Many pets simply lack the urge to drink stagnant water from a bowl. Stagnant water can cause a build up of bacteria and moss which is very unhealthy for your pet.
Avoid all these problems with our Flower Water Fountain. Provide you pet with clean, healthy thirst quenching water.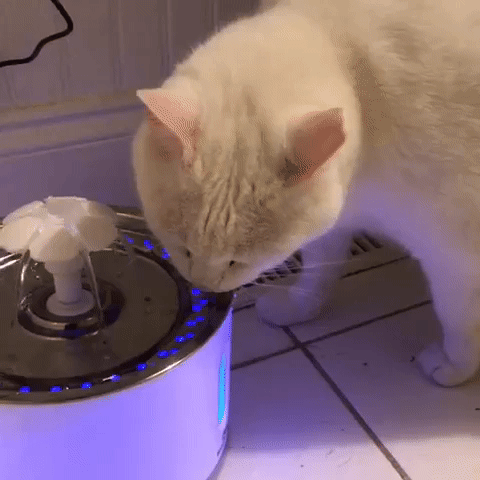 😺

KEEPS YOUR KITTY HEALTHY

: Helps promote a healthy urinary tract and optimal kidney function by ensuring your cat is adequately hydrated.
😺 PROVIDES CLEAN FILTERED WATER

: Equipped with a filter to keep your pets water clean, fresh, and odorless.
😺 VERY SILENT

: The whisper quiet pump makes virtually zero noise, ensuring that your pet stays calm when having a drink.
😺 POWER EFFICIENT

: Automatically turns off when the water is low turning the blue LED light red.
This Automatic Flower Water Fountain solves all these problems by attracting your pets natural curiosity using the fascinating combination of flowing water and an LED light show!
ENSURES THAT YOUR PETS WATER IS CLEAN:
"My cat loves this fountain. He was only really interested in drinking moving water so got this and problem solved. First 20 mins he wouldn't leave it alone. He was fascinated with it.
- J.Sandar, Customer
OUR GUARANTEE: We will do everything in our power to provide excellent service support to assist everyone as we place a high value on customer satisfaction.