Auto-On: If you place the eagle in the sun, please make sure that the button is in the "ON" position. When the button is in the "on" position, the outdoor solar lights will automatically light up at night and automatically turn off during the day.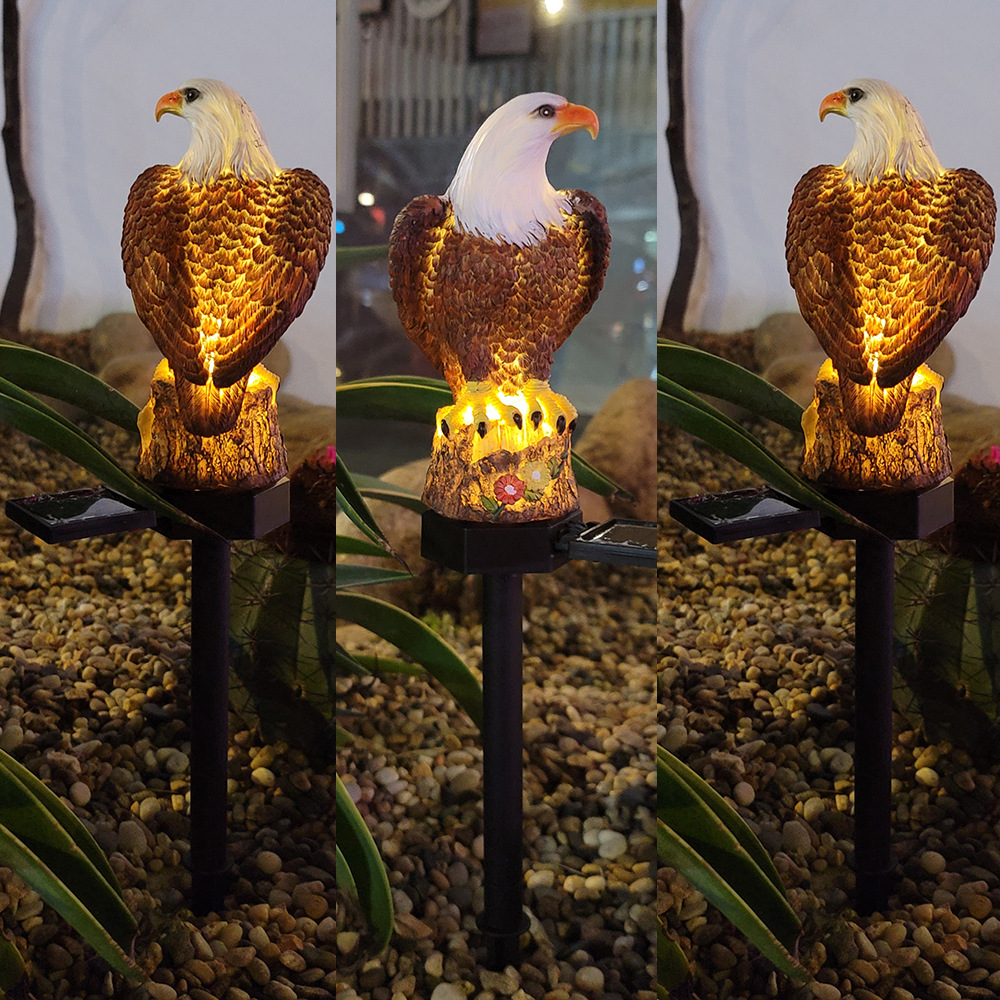 Exquisite craft: The Solar Eagle Ground Plug lawn lamp is a very beautiful handicraft. The eagle statue is made of high quality resin. The interior lighting looks bright at night and is also very well decorated during the day; The decoration of your garden, lawn, terrace or yard is more colorful.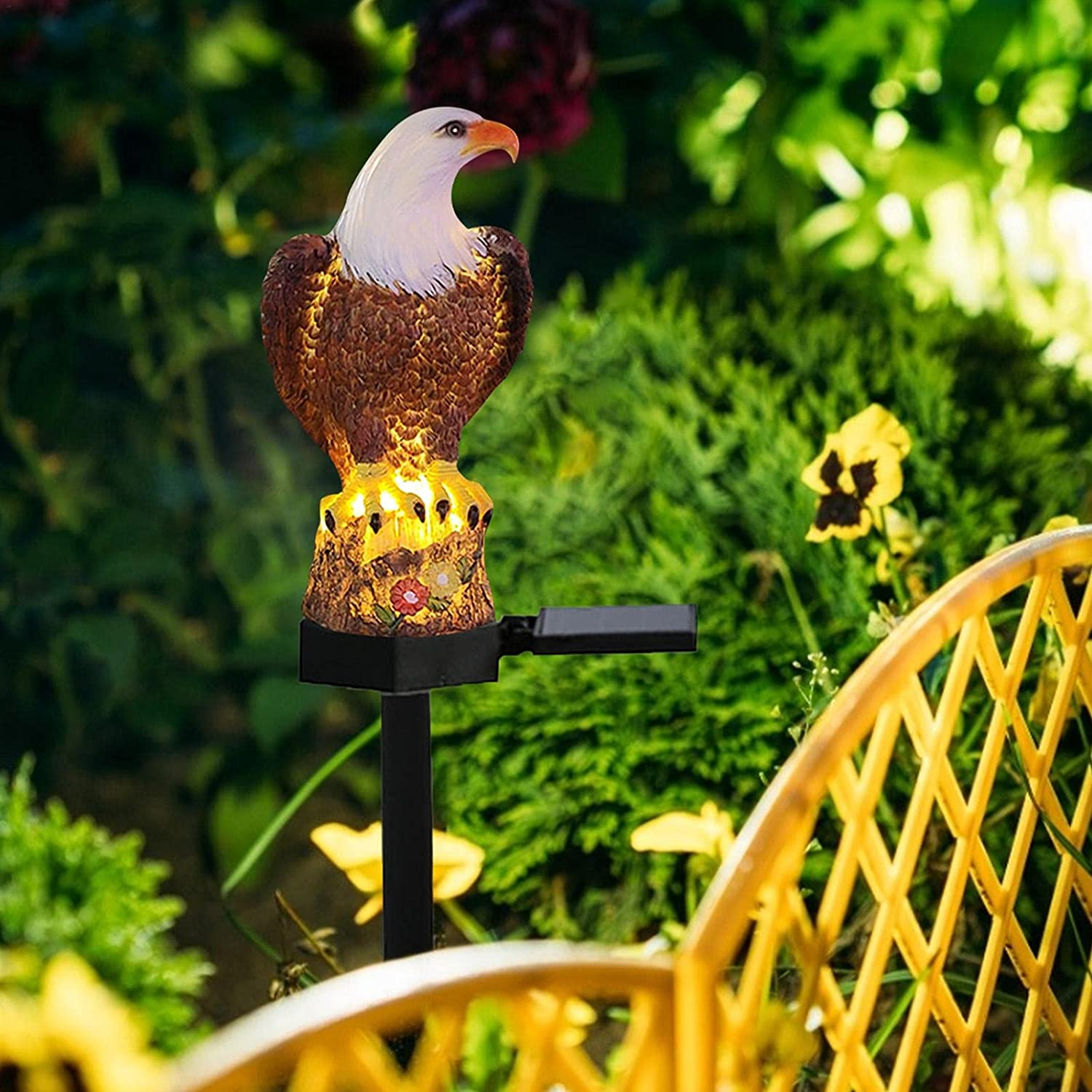 Solar energy: Solar panels collect sunlight during the day to recharge the battery (included). Automatic switch-on at dusk, night lighting for up to 6 hours.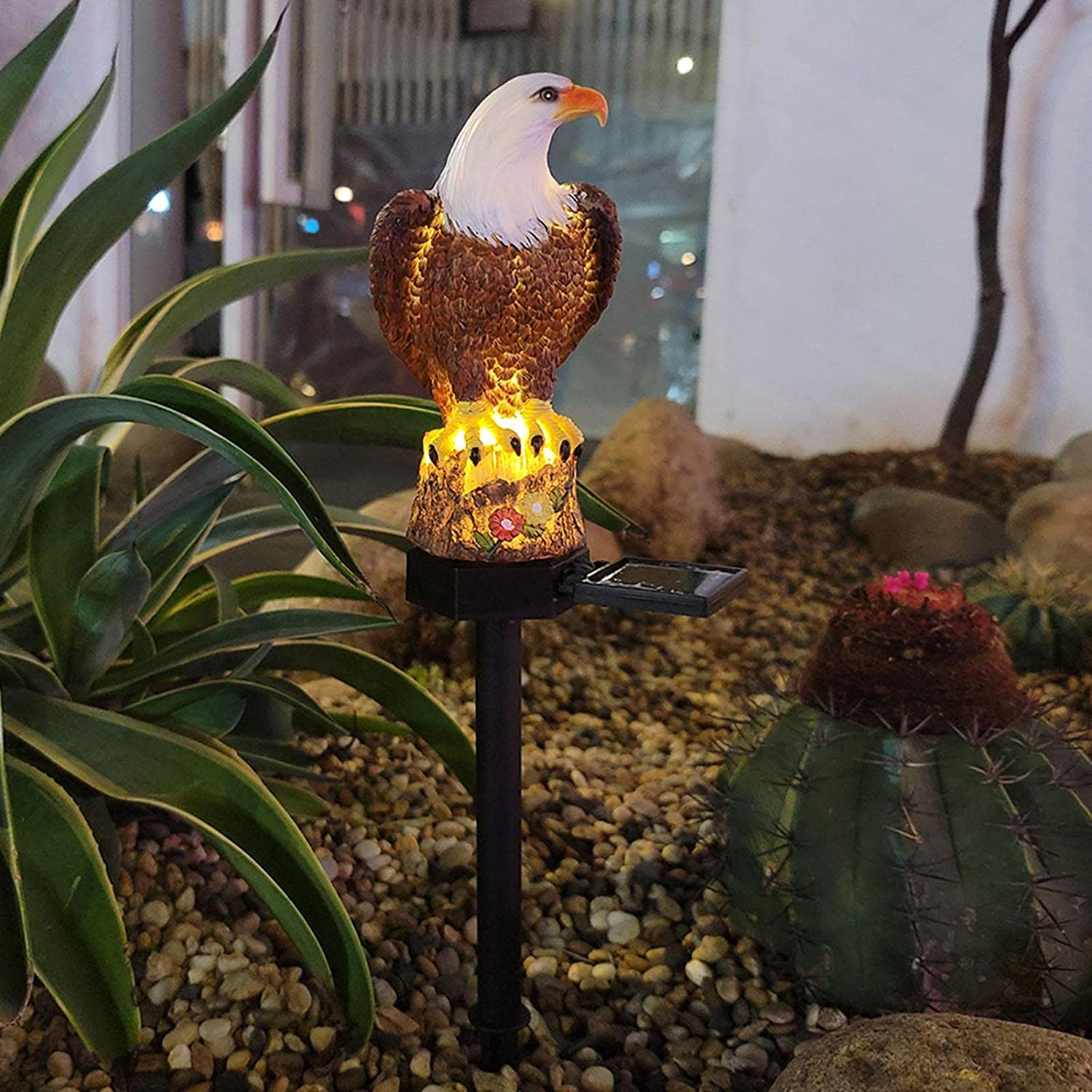 Ideal size: eagle height about 6 inches; Total height of the eagle plus solar stack approx 17.5 inches.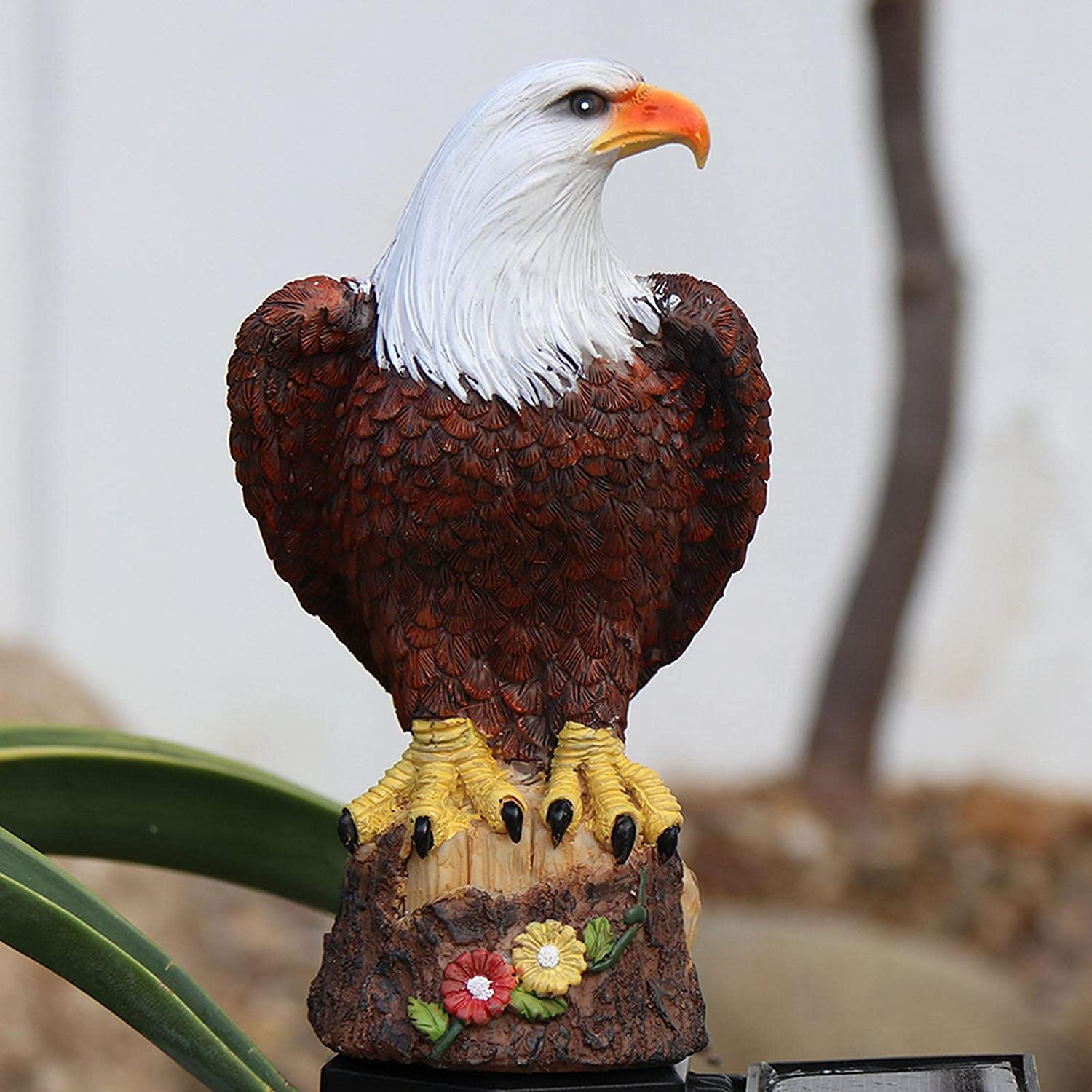 Weather Resistance: Solar lights are made of high quality thick material. Waterproof IP44 solar modules are suitable for outdoor use, you don't have to worry about rain, snow, frost or sleet. They can be used all year round.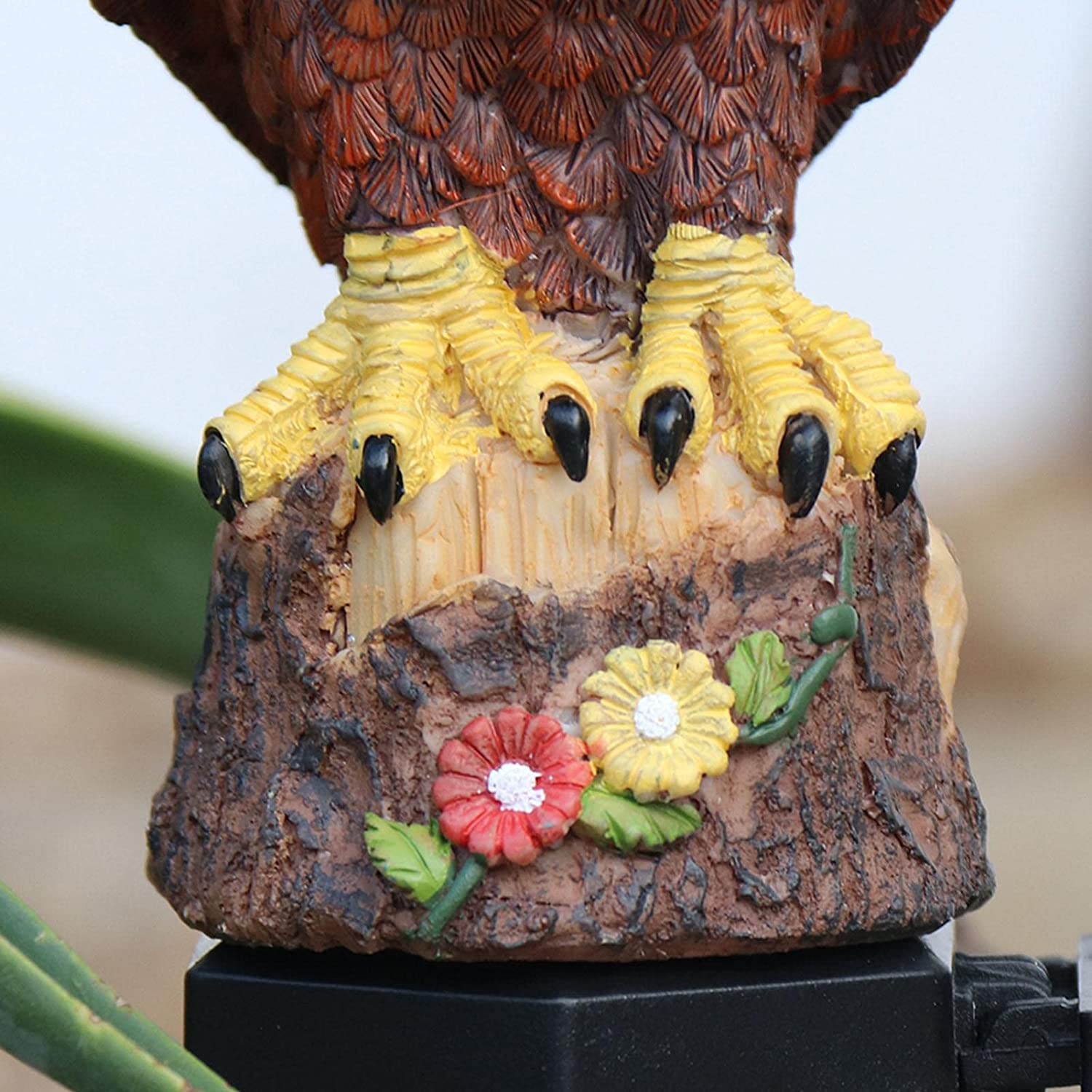 SPECIFICATIONS
Item Type: Light Decoration

Rated Power: 0.1W

Light Type: LED

Solar Panel: 40*40 polysilicon solar panel 2V80mA

Size: 16.5*3.5/42*9cm

Weight: 0.88lb

Package: 1*Eagle Figure Garden Solar Pole Light