Get your cat the best scratching and playing furniture. Made from corrugated paper and comes with a ball for your cat to play with.

✔️ Protects your furniture from scratches
✔️ Non-stop fun for your cat
✔️ Promotes healthy nails
✔️ Long-lasting cat scratcher
[split_description]
Cats love scratching furniture. It's good for their health.
Scratching is 100% normal for our feline friends. It is in their instinct. They do this to express emotions, mark their territory, remove dead parts of their claws, and sometimes they need a good stretch.

However, this behavior can lead to the destruction of our furniture. To solve this problem, we give you our Collapsible Cat Scratcher Lounge.


4 Reasons why Purr-parents love our Cat Scratcher Lounge

Healthy claws – Corrugated cardboard is one of the cat's favorite materials to scratch on. It's hard enough to help them grind off dead claws.

Protects your furniture – With this cat scratcher lounge, your cat can release his instinctive scratching on it.

Endless fun – Wait there's more, our scratcher also comes with a ball. Put the balls or round toys on the track in the middle of this lounge and let your cat chase it to get endless fun.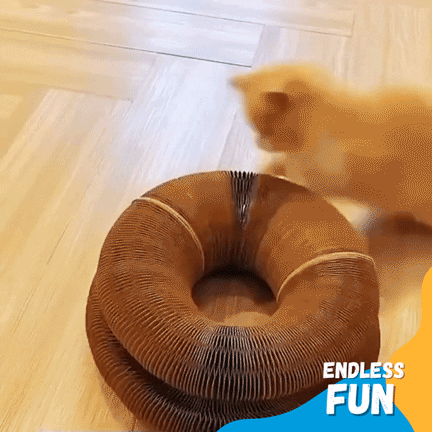 A relaxing lounge – When both ends are connected, it becomes a relaxing lounge for your cat. A perfect place to rest after chasing that ball for hours.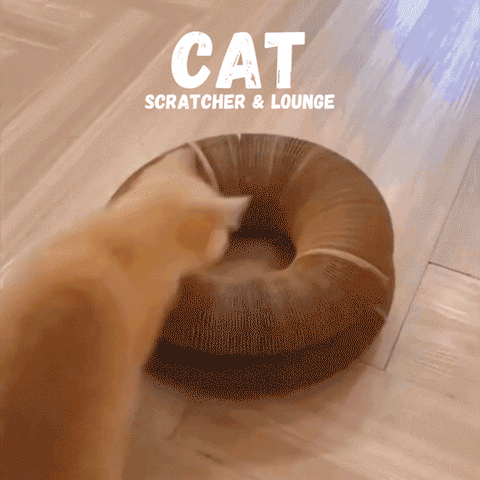 Product Specification
Package Include: (1) Collapsible Cat Scratcher Lounge
Material: Cardboard, Magnet
Size: 3.9 x 9.4in / 9.9 x 23.9cm

Payment Method Supported