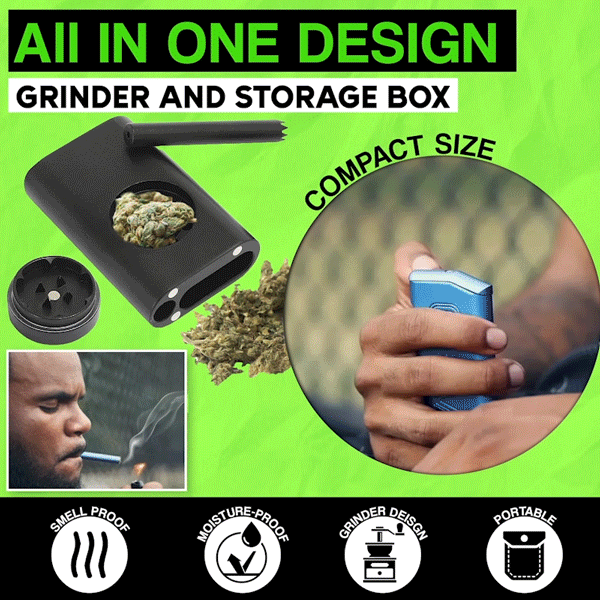 If you have been searching for the ultimate all-in-one device, then BUDdy Pocket All In One Grinder And Pipe Set what you've been seeking! The clever combination of storage box and grinder allows you to store and grind herbs easily and conveniently.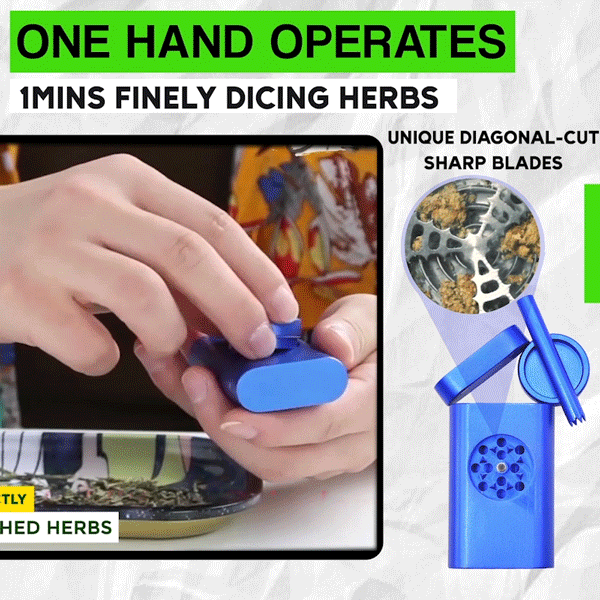 Unique Diagonal-Cut Sharp blade design provides you a hassle-free and smooth grinding experience. Herbs are grind into perfect size for smoking and will not stuck either between blades or within the grinder. 
Our grinder assembly is made of heavy-duty aluminum alloy. The solid structure will not break and can accompany you for a long time. The sealed design can block ultraviolet rays, perfectly store herbs and spices, and help keep them fresh.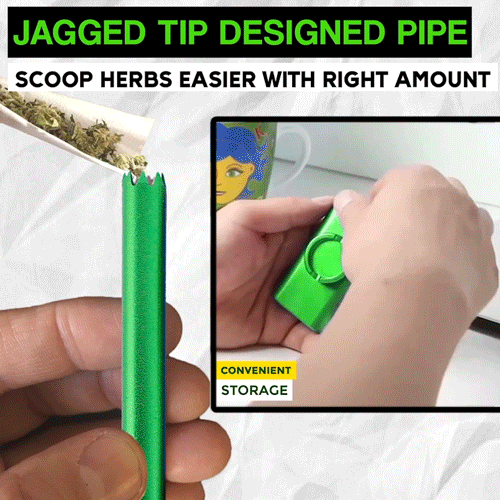 The sharp teeth at the tip shred any dried herbs with an easy twist, making it easy to dip into the dugout without having to use a grinder.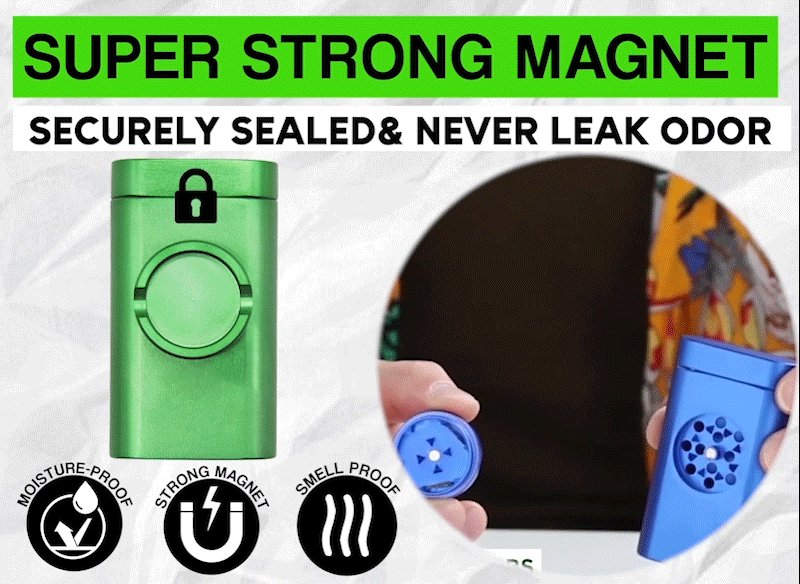 The strong magnetic cover will automatically attract to the assembly to prevent items from falling. It is never leaking out odor form the herb's smell, and also moisture-proof to storage the herbs. 

The exquisite and compact stash holder takes up almost no space and is easy to carry in a pocket or backpack. So you can use it anytime and anywhere without costing you a lot of time and energy.
Material: Aluminum Alloy
Size: 70mm x 33mm
Color: Blue / Red / Black / Green / Yellow / Gold / Purple
1 X BUDdy Pocket All In One Grinder And Pipe Set