Beef Skewer Kebab Maker
The Delicious BBQ Shish Kebab Maker can cook up to 49 skewers in 5 minutes! You can use it for seafood, meat, poultry, and veggies! It saves a lot of time and effort. It is great for home use and for a BBQ party!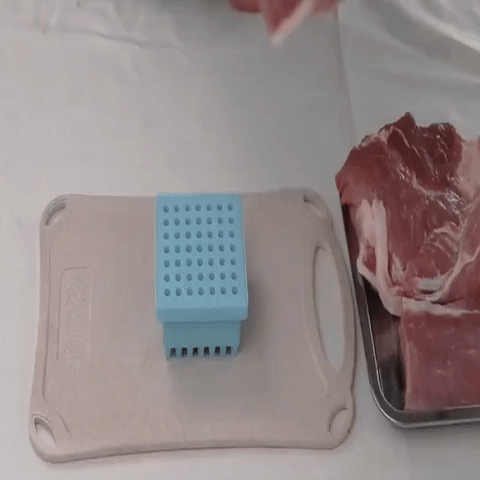 It makes many skewers at once and is also recommended for camping trips.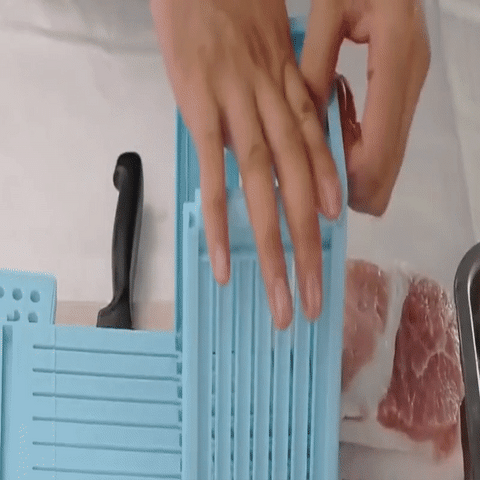 This kebab maker is detachable for compact storage situations and is dishwasher-friendly.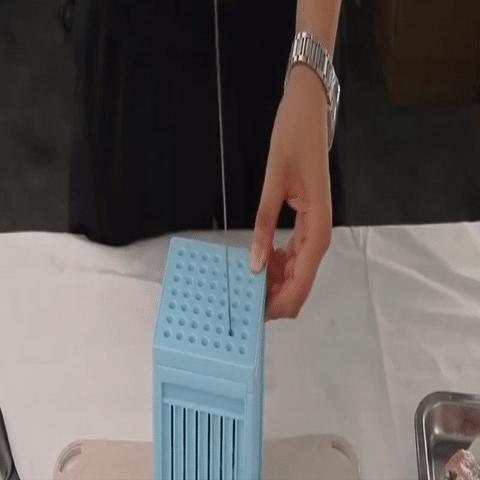 If you love BBQ parties, this product is a must-have for you! It is fast and safe to use.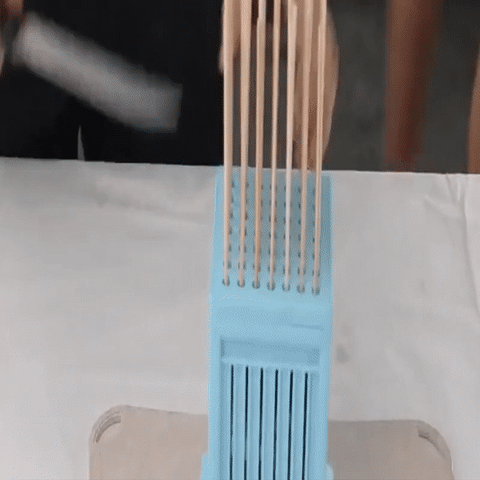 Beef Skewer Kebab Maker Features
Material: Premium food-grade ABS material
Make 49 grilling skewers in seconds.
Simplify and reduce the hassle of cutting individual pieces and inserting them on the skewers.
Can be used with meat, fruit, or vegetables.Easy and convenient to use and clean.
Widely used, not only can be used with meat, but also fruit or vegetables.
Specifications
Number of threads: 49
Material: food-grade ABS plastic Color: blue, green Applications: commercial, household Baking stick size: no less than 25cm
Characteristic: dispels the tradition to wear the meat the worry, wears cuts together, open the box is 49 strings.

Tool Type: 

Skewers

Feature: 

Easily Cleaned

Feature: 

Heat Resistance

Feature: 

Non-Stick

Material: 

Plastic

Note: This product does not have a barbecue sign and knife.
Steps:
1. First use the meat-filler cover to cut out the size of the meat-piercing device.
2. Place the cut pieces of meat in a piece of meat, about 8cm thick.
3. Put the baking sign on top from the top and reach the bottom hole. (Some difficult to wear, you can wear it under a little activity.)
4. Take the cutter along with the cutting knife auxiliary slot and cut in step 5. Open the box, 49 strings are done!
Package Included
1 Pc x Beef Skewer Kebab Maker