"If you play with fire, you're gonna get burned!" WELL NOT ANYMORE!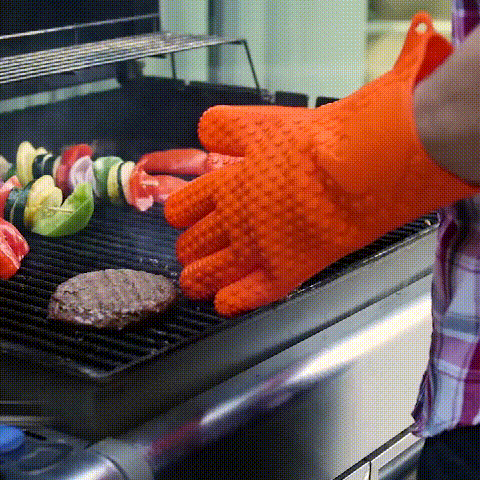 Protect your entire hands and wrists with our Premium BBQ Heat Resistant Gloves!
FEATURES:
KITCHEN & GRILL VERSATILITY – BBQ Heat Resistant Gloves with flexible five fingers flex design and silicone super-grip. Perfect for handling hot stuff from the grill, oven, microwave and instant pot, also can be used for camping, pickling, and much more! FOOD GRADE APPROVED & BPA FREE, 100% WATERPROOF, DISHWASHER SAFE.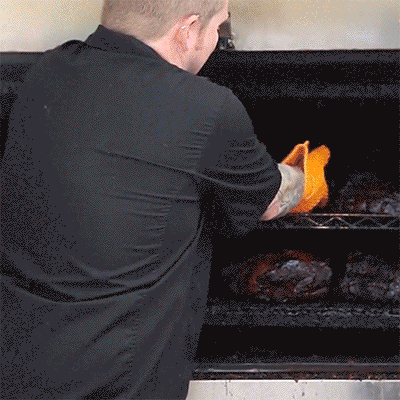 TEXTURED & NON SLIP GRIP – BBQ Heat Resistant Gloves feature textured surfaces to improve your grip strength, control and stability over hot, heavy, or slick items.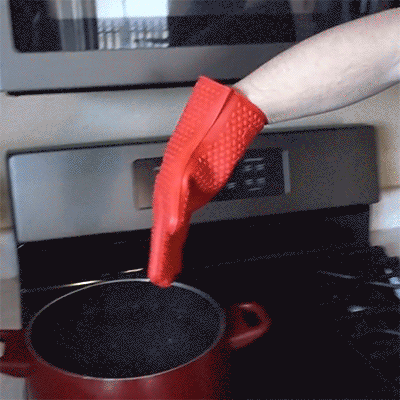 SUPERIOR SAFETY LENGTH & ONE SIZE FIT MOST– Our heat-resistant cooking gloves better protect fingers, wrists and forearms from burns. Insulated cotton interior design keeps your hands dry and comfortable, with a fabric ring to easily hang up for storage.
NONSTICK & EASY TO CLEAN – Stands up well to grease and oil, which could be rinsed off quickly and easily for use repeatedly. Completely washable. Be confident to toss them in the dishwasher, or simply wash with warm soapy water, dry, and put away or hang them up using the conveniently attached loop.