No More Scratches on Floor !!!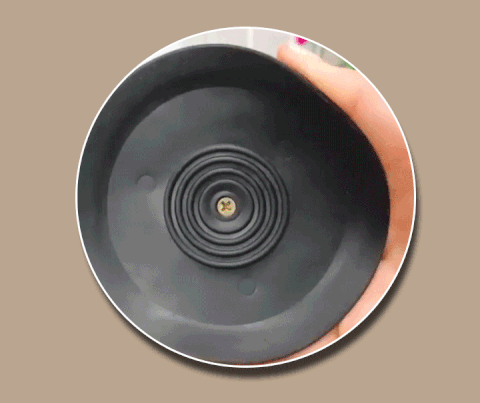 The honeycomb-shaped Anti Vibration Rubber Washing Machine Feet Pads are the best shock absorption and noise prevention design for your appliances. It can effectively absorb vibrations movements by 99%, for noise reduction, anti-vibration, anti-slip, and prevents floor scratches.
Features:-
High-quality material :-

 

Our Anti Vibration Washing Machine Pads use tire-grade rubber material and the honeycomb contact surface prevents displacement and sliding and reduces noise and vibration. So that you, your neighbors and downstairs will no longer be disturbed by noise. The Anti vibration pads can bear more than 1 tons of heavy objects, with a service life of 20 years.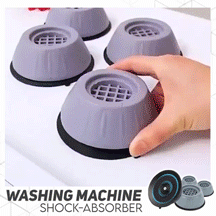 Universal size:-

 

The washer vibration pads is versatile and suitable for every washers & dryers, refrigerator, table, sofa, bed and other furniture on the mark, the smoother the ground, the stronger and more stable the gript.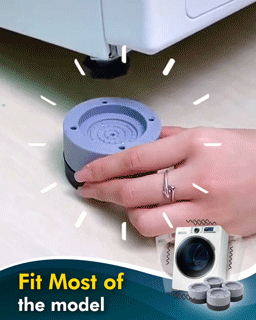 Easy to clean:- 

 

This washer & dryer pedestals can also increase the height of household appliances and furniture to prevent them from being damp , thereby making cleaning easier.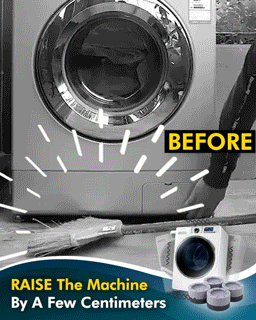 Protect the floor :-

 

The washer & dryer pedestals with large suction chassis can stably grip the floor, effectively prevent washing machines, dryers, refrigerators, tables and other furniture unnecessary movement, scratching the floor, play a role in protecting the floor; a simple solution to avoid major , expensive problem.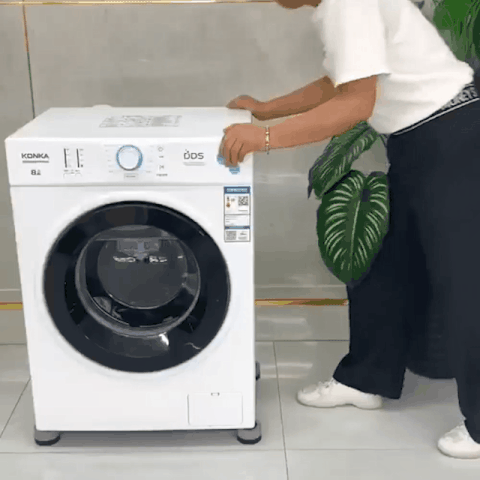 ---
 Benefits
 Non-Slip Pads:-

 

The strength of the shock absorbing pad's micro-grip traction pattern reduces the washer or dryer's floor movement and greatly reduces the transfer of vibrations from your washer/dryer to the floor to help protect it from scuffs and scratches.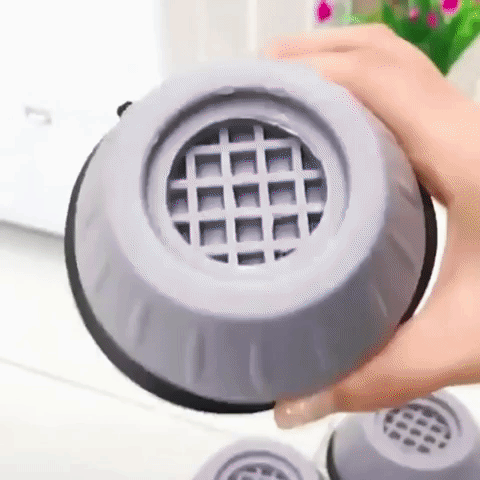 Vibration and noise reduction:-

 

If you are worried that your washing machine will wear out due to vibration, our washing machine shock absorption non-slip foot pad can help you. Install washing machine shock absorption non-slip foot pad to reduce the vibration of the washing machine and have a longer lifespan, the rubber material greatly reduces noise and gives you a quiet living environment.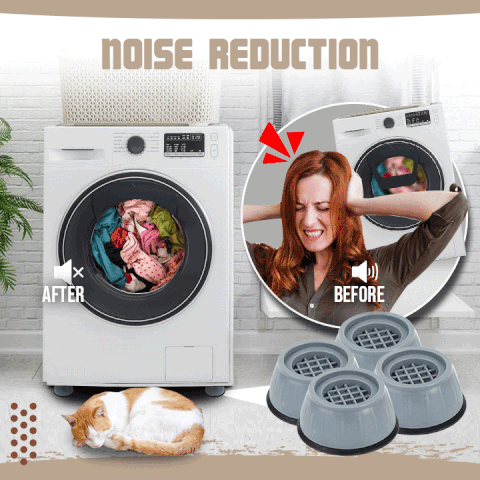 Heighten & Leveling:-

 

Raise furniture and home appliances by a few centimeters is for effectively preventing moisture and better ventilation and cleaning.
 Wide Range Of Uses:-

 

Our anti vibration rubber & cork isolation pads in addition to being suitable for most types of washing machines, it can also be suitable for other appliances, such as clothes dryers, refrigerators, etc.; it can also be used as a foot pad for other furniture, it is a good choice to install on a sofa or chair.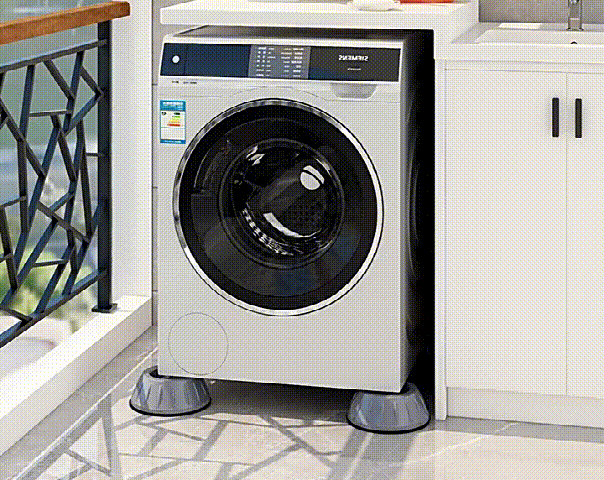 ---
   How to Use?
Step 1 :

 

Simply fit it in the legs of washing machine
    Frequently Asked Questions
1. Saw they listed overall diameter as 3.4". What is the inside diameter of hole where legs fit in ?
A: The inside diameter is 2.1,Basically applicable to all types of products
2. Do these Work with Samsung front load washer and dryer?
A: It should be applicable , I have used them on different washers and they all seem to have feet that fit. These are amazingly helpful in reducing vibration and noise. I think it even makes the washer spin cycle work better, can increase the service life of the washing machine
3. Do these work on stackable units?
A:- If the dryer is stacked on top of the washing machine, you need to buy quantity 2, they are very effective
4.Where it is made?
A:It is made in India product.
5. What is the Return Policy?
A: We accept hassle free 7 days return policy. You can WhatsApp us on the  button on your right bottom of the screen.
6.  What is the Shipping Time?
A: It is within 2 to 5 days. Order processing time is 24-48 hours.
7. Is Cash on Delivery Available?
A: Yes,  Cash on Delivery is always available.